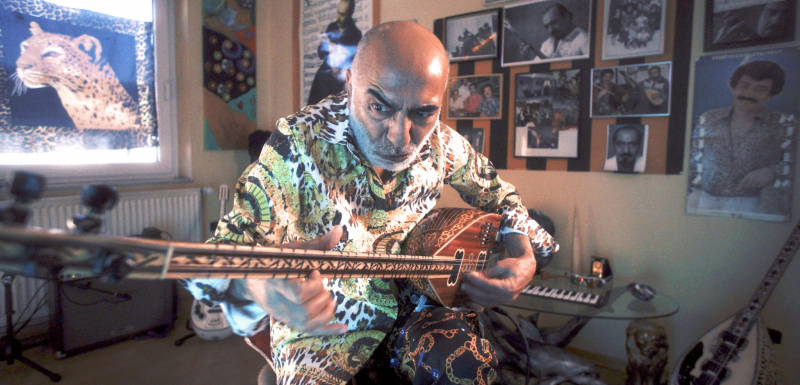 Love, Deutschmarks and Death
From wedding improvisations and white Mercedes cars to neighborhood gangs and street hip-hop in Kreuzberg: the music of Turkish immigrants in Germany as a vehicle for showing the history of Turkish immigrant workers and their current generations.
It is with good reason that 2022 Berlinale audiences voted to give Cem Kai's latest film the Audience Award. "Love, Deutschmarks and Death" is a daring, musical biography of contemporary Germany, written in the voices of Turkish immigrant workers – who have been coming to work in Germany since the 1950s. These included artists, and it is their experiences that lead viewers on a hypnotic journey through successive decades. From alienation and longing for their homeland, through euphoria and a sense of community, to anger and frustration. The music of Turkish immigrants has evolved and reflected the social moods of successive generations - folk, pop, rock, disco folk, heavy metal, and rap. Strikes, cassette shops, weddings for thousands of guests, the Berlin night scene, burning suits, xenophobia and racism, cruelty and ecstasy; the precisely constructed story pulsates not only to the rhythm of Turkish hits but above all to the rhythm of extraordinary stories that call into question the well-established stereotypes of contemporary Germany.
Tadeusz Strączek
2022 Berlinale (Panorama Audience Award)
2022 Dokufest (Audience Award)
2022 DOK.FEST MUNICH (GOETHE-INSITUT Award)
Screenings
Love, Deutschmarks and Death
Love, Deutschmarks and Death